IT Aligned for Distribution and Logistics
Delays mean death for distributors. Leverage optimized IT and best practices to save seconds and cut out the competition.
Expertly managed and integrated IT solutions that keep everything moving
Ensuring everything is where it needs to be, when it needs to be there, is a challenge for any business. An inefficiency in one link of the chain affects the whole line, and then the delays start piling up. For any business to serve its customers, the flow of information has to align with the physical delivery of goods and services. And your technology and processes must be more efficient than the competition's – and stay that way – for your company to survive. Leverage IT will make that happen.
Partner with us and we'll integrate your customer information and inventory tracking, and give you end-to-end, real-time visibility on your operations. Our engineers have experience optimizing the IT and educating the workforces of distribution companies of all stripes. We've helped local, national, and global distributors utilize their technology to the fullest to eliminate logistics errors and reduce delays, and we'll do the same for you.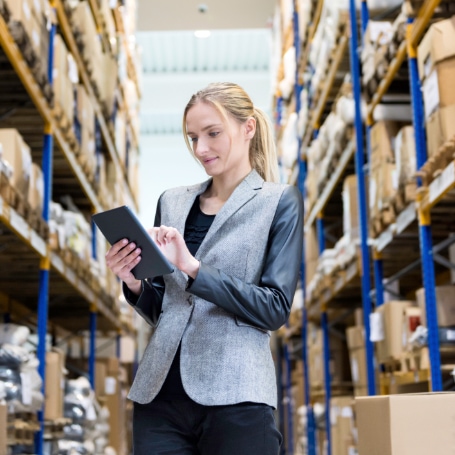 Leverage IT's technology services provide distributors with: