Join us at the leading edges of technology and Client service
Leverage IT Consulting provides professional cloud services and IT support solutions in the Sacramento and Reno areas. A recipient of the Best Places to Work award from the Sacramento Business Journal, we offer excellent remuneration packages and an inclusive, collaborative working environment for IT professionals. If you have expertise in cloud technology, network solutions, cybersecurity, or data protection and recovery, we want to hear from you.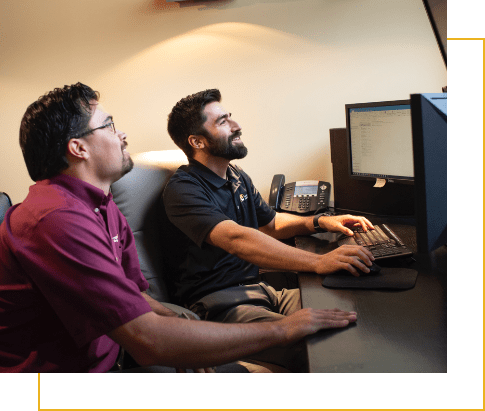 Leverage IT follows the principles of Open Book Management: Every member of our team has visibility into the firm's performance, direction, and decision-making. We believe in transparency in every process, so that as you develop in your career, you can see how you are contributing to the success of the firm as a whole.
Positions include performance incentives, profit sharing, a 401K plan, health benefits, company celebrations, and supportive personal development. Leverage IT offers a professional career path, not just a place to clock in and out for a paycheck. If you are an experienced IT professional looking for new challenges and rewards, contact us today. We are an organization that values our members, and encourages a collaborative environment for work that makes a real difference in the lives of our clients.