IT Strategy and Management Assessment
This assessment will provide you and us with an understanding of your current business IT leadership, delivery, support, and security.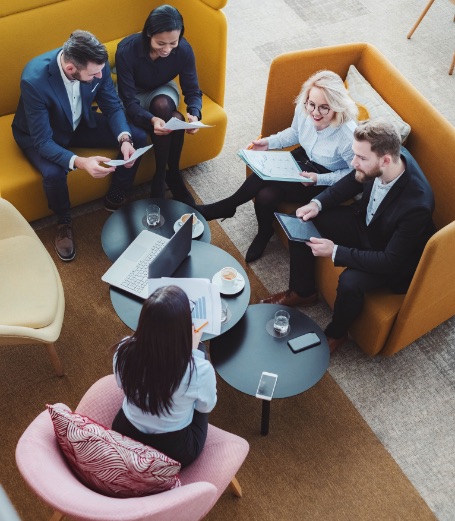 Improve your IT strategy by understanding it
Thriving organizations manage their technology to meet their most important objectives. The inability to align IT execution with changing business goals is a universal problem defined as one of today's greatest business challenges. 
Think of this as a tool for revealing how your existing IT supports the overall competitiveness of your company – its ability to deliver more market share, better margins, and smoother operation. The results will allow us to create the right IT services and delivery plan to meet your exact IT needs. 
You will also gain a better understanding of how you are currently receiving your IT leadership, reporting, planning, budgeting, and IT roadmap. 
This assessment takes around half an hour and does not require in-depth technical knowledge.
What past assessments have shown:
Are you ready to learn how your business can benefit from IT strategy?
Complete your questionnaire and our expert team of advisors will prepare a comprehensive report and step-by-step plan for making your business technology your most effective asset.
Leverage came up as a top contender

It was really easy to tell right away how above and beyond Leverage go, and how detailed they are in project and ticket management. All their feedback is so important – we weren't getting that with our other provider and it's very refreshing.

Karin Fisk

Manager of Systems & Projects
Mary's Gone Crackers, Inc. | Conscious Eating®
Ongoing Project Management and Budget Tracking

We have zero downtime because we are in public safety. Leverage IT came in and started working quickly to understand our needs, the scope of the project, and its complexities. That coordination was really important and also helped with our budget tracking.

David McPartland

Captain
The City of Berkeley Fire Department