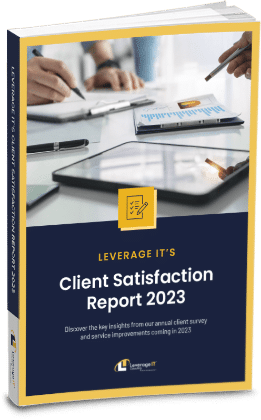 How satisfied are Leverage IT clients?
Leverage's annual client survey gives you a behind-the-scenes look into our performance and service enhancements coming in 2023.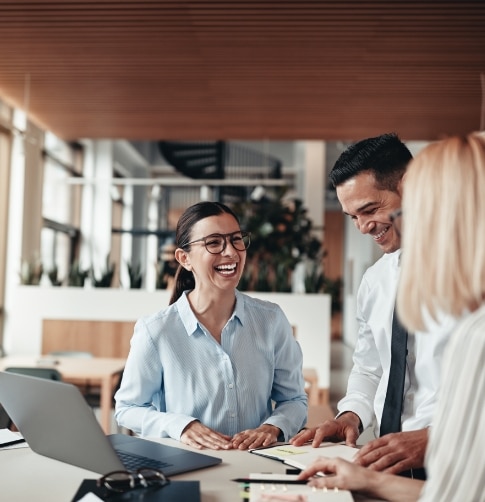 Pull back the curtain on Leverage IT's performance
See how clients assess our service results and execution
As a client, it's difficult to get an objective understanding of how your service provider is performing. Of course, you have your own opinions, but what do others think? Unless you personally know other clients, learning of their experiences (let alone how your service provider intends to improve) is near impossible.
Leverage IT's Client Satisfaction Report 2023 solves this problem. We surveyed middle managers and executives across our entire client base to provide in-depth feedback and an objective view of our performance.
Now you can know what your peers think, and learn what Leverage is doing to address your concerns.
A sneak peek of client feedback
Your company has been amazing so far. I've worked with many internal and external IT departments, and never have I received this level of professionalism and responsiveness. You are far exceeding expectations.
Team is outstanding at troubleshooting but I'd like to see a more robust procedure on onboarding a new device. Making sure all software is installed, all things working smoothly before I hand to new staff member.
You guys are so accessible and always resolve the problem without having to be asked multiple times.
Get an inside look at what clients think of Leverage IT's service