Are You Getting Value From Your Technology?
Everyone wants to know which technologies will increase revenue, boost security, and lower expenses. Kickstart your digital transformation process by speaking with an advisor and discover how we can help your business reap the benefits of technology.
Do any of these technology problems sound familiar?
If you're experiencing any of these issues,
A FREE discovery session will show you how we can fix all of these problems specifically for your business.
Finding the Best IT Support for Your Business
Here's everything you need to determine the ideal technology service model for your business, including when to insource, when to outsource, and when to use part-time resources.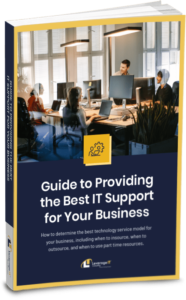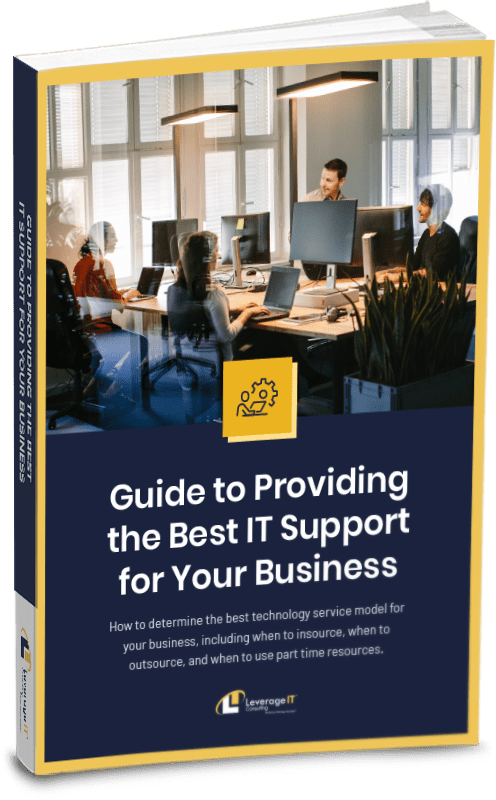 What makes Leverage IT
different?
Get a free, personalized technology spend budget template from Leverage IT.
Leverage IT's process-driven approach to IT cultivates best practices and focuses on strategy. When we analyze your technology, we won't think "What is wrong?" But rather, "How can this better help the business?" We'll share the technical knowledge that we have accrued over our 20 years of operation so that you can better understand your technology and how it can best be used to promote your growth.
Leverage came up as a top contender

It was really easy to tell right away how above and beyond Leverage go, and how detailed they are in project and ticket management. All their feedback is so important – we weren't getting that with our other provider and it's very refreshing.

Karin Fisk

Manager of Systems & Projects
Mary's Gone Crackers, Inc. | Conscious Eating®
Ongoing Project Management and Budget Tracking

We have zero downtime because we are in public safety. Leverage IT came in and started working quickly to understand our needs, the scope of the project, and its complexities. That coordination was really important and also helped with our budget tracking.

David McPartland

Captain
The City of Berkeley Fire Department
File Server Dev & Maintenance for Consulting Company

The team's responsiveness and understanding of our needs have allowed us to produce effective solutions. Their expertise in the Microsoft suite of products has been critical to our ongoing success. Leverage IT Consulting's professionalism and reliability are hallmarks of their work.

Peter Marschall

Operations Manager
Social Entrepreneurs, Inc.
Partnering with us is easy:
Book a free IT Best Practice Consultation
Then fill out a couple of quick surveys so we can better understand your goals and needs.
We review your business goals and technology needs
So you can optimize your solutions to current technology best practices and deliver your potential.
Our experts optimize your IT
You'll get powerful technology solutions based on your needs and long-term business goals.
What are the costs of NOT having an IT partner on your side?
Leverage IT enables you to solve business problems with our 20 years of service delivery and strong partnerships.